We are the world number one independent agency for Teaching English in China positions!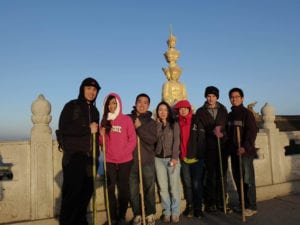 At Noon Elite Recruitment we work to unlock incredible opportunities for those looking to get more out of life.
Our Mission: To give amazing jobs to amazing people.
We at Noon Elite Recruitment act as connect talented professionals with excellent employers that otherwise would not be able to find one another and thus, potentially, miss out on the opportunity of a lifetime.
Our Specialisation: The best Teaching Positions in all of China
Our focus is on the booming TEFL industry in China. Take a look on the job sites and social media. There are currently more China jobs, employers and agencies than one can count. With thousands of indistinguishable adverts in random locations how can candidates be sure to select the very best position for them from a quality employer that they can trust? We aim to be that agency. Our UK based company of ex TEFL teacher agents work with you to find you the very best positions in all of China. We have connections across thousands of Chinese employers in hundreds of locations and we find candidates safe, top tier employers in the best locations that are individually tailored to the preferences of each and every one of our candidates.
How does it work?
We start by living up to our name and only start with the elites; as a general rule, we only consider the best 5% of positions in China. Then, all eyes are on you as we work together with you to find the best location available at the optimum starting time for you. Do you prefer a huge megacity experience or a quieter, more traditional feel? Do you like hiking at weekends or prefer walks along the beach? Are you a foodie that loves spicy, crazy dishes or do you prefer somewhere with ample cafes and bars? Our highly experienced agents full time jobs are to work with, wade through and select the best positions in China. From the expertise we have built up we are confident to find you the very best positions in all of this huge and wonderful country.
Why use our services?
Our candidates are taken seriously- really seriously
We like to think that we're good at helping candidates and finding schools because we love what we do. We adore the excuse to keep taking trips across China and visiting our teachers in bars and restaurants around the country. Over the years our reputation and connections mean that we can find candidates top tier employers that would be impossible to find without us. This is because we have a proven reputation of sending great teachers. That means that if you pass our selection process, you will be a highly value candidate for top China positions. Candidates can forge their own career opportunities and subsequently gain unique experience abroad that would otherwise be inaccessible to you.
From researching foreign companies, translating foreign tongues and understanding different cultural practices we aim to ensure a high quality and seamless recruitment experience for all parties involved. This enables Noon Elite Recruitment to provide a valuable service matching the right candidates to the right positions. We love what we do and genuinely care about giving great people great life changing experiences. We believe that this love of what we do is what has enabled us to be the world leaders of this industry.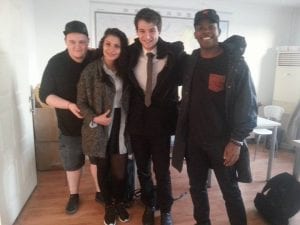 Why are we 'Elite'?
We started in this business in 2014 and have always self proclaimed ourselves as the 'elites'. This has shaped our entire business foundation as focussing on quality over quantity, reputation over growth. As such, we pride ourselves on being a small, friendly team of candidates that genuinely connect and care about every candidate that we work with. As part of this, we do 3 things completely unheard of in this industry.
1) We cap our hires to maintain the best service possible
The first one is that we cap our hires to 200 teachers per year. For the typical recruiter, turning down candidates to fill more placements and earn more commission money would be insane! But we do it with the long term goal in mind to preserve our famous quality. Limiting our positions ensures that we have sufficient time to dedicate to each and every one of our applicants. We would much rather hire fewer candidates and serve them well, than serve more and risk lowering our quality and standards. Once again, we choose quality over quantity, and as such we are always available to assist you through every step of the process. No question or request is too much and we will always be happy to help you.
2) We visit you in China
Although we cannot guarantee visiting everyone we make regular visits to China to come and see as many of you as we can. We literally fly thousands of miles, call into your city and see how you're doing. We'll try to catch up over a beer of coffee or go for hot pot together. The typical agency loses contact with you the minute you accept the job- but were not your usual agency. This has built us quite an identity over the years and we enjoy the reputation.
3) More than just a job finder, we assist candidates before, during and after your placement.
Finally, we not only find you the position and interview you. We keep in contact with you throughout the entirety of your placement. If you have any issues with the school, we will help you resolve them and help the school understand your side views. Furthermore, once you finish your placement and either stop on longer or return home we keep in touch and help you where we can. Hopefully once finished you will be able to write a blog post about your year on our teacher-ran ChinaTEFLer.com blog. Upon return to the UK, you could even find a job working in our agency to help others unlock these opportunities.
In short we call ourselves elite because we aim to be 'elite' in every aspect of our service. We find, screen and select candidates above and beyond standard recruitment agency standards and only suggest jobs to you that we feel you'll truly like. Likewise, our employer clients are personally inspected, met and checked against our very high standards to enable us to only recommend high quality, suitable job postings that we are confident will be safe and caring environments for our applicants to work in far better than the usual standards. In December 2019 we went one step further in our quest for transparency and collaborated with China expat giant Mamahuhu in showcasing a day in the life of one of our teachers and go to great lengths to provide transparency and quality assurance that hasn't been done before. Going back to our philosophy, the most efficient long term workers are those well cared for in a safe, efficient working environment. This is best for the employees, best for employers and best for Noon Elite Recruitment.
Let us know how we're doing
We work with people in different circumstances all over the world and appreciate any feedback from anyone who thinks that they can help us. If you have any ideas for improving our service, or any complaints or concerns about our operations then we would greatly appreciate you taking the time to inform us how we can do better for you and promise to carefully take on board any feedback made.
If you have any comments and enquiries please send us a message to [email protected] . We greatly appreciate your help and warmly welcome all suggestions and feedback.