Since February 2017 the Chinese government regulations for obtaining a Z visa require applicants to get their legal documents notarised by a notary public prior to having their documents inspected and authenticated by their own officials at the Chinese consulate. So what does this actually mean? Basically, it means that before the Chinese body inspects your documents they need a trusted authority approved by the British government to verify that the documents being submitted to them are genuine ones and that the parties that awarded them are legitimate. In other words it is a measure to prevent forgeries and false documents, thus improving the quality control of the whole visa application process. The only downside to applicants is that it takes extra time and money. It is now estimated that the visa process with these new measures takes at least 2 months and can cost an additional £300. This article is written with the aim of saving you as much of these two resources as possible.
Notarisation & Legalisation
A large part of confusion lies between the difference of notarising a document and legalising it. Usually, both notarisation followed by legalisation are required for each document that you send to the Chinese consulate as part of your visa application. Here are the differences between notarisation and legalisation:
Notarisation; refers to a Notary Public signing a document. A Notary public is a solicitor that has taken further qualifications to certify them as a notary public. When they sign a document it is then deemed to be 'notarised'. This means that the copy of the document is certified as a genuine copy and not a forgery. If the document is then to be used abroad. The further step of legalisation is required.
Legalisation of a document; the issue of an apostille so that the document may be used in an official capacity abroad in another country. Once a document has the apostille, it has been 'legalised' for use in an overseas country such as China.
So, the process of authenticating your copies of documents for your visa application in China can be divided into 3 parts:
Notarise your document at a notary public
Legalise your document at the Foreign Commonwealth Office
Send your notarised and legalised copy of your documents to the Chinese consulate for acceptance
What documents need to be notarised?
Non government issued documents need to be notorised prior to sending them to be legalised. These include:
A non government issued DBS (previously termed CRB, or criminal record) background check. Note that the ACRO police check is a government issued document and therefor can be legalised without prior notarisation
University Bachelor degree
TEFL/CELTA/DELTA English Language teaching certificates
Government issued documents do not need notarising, for these documents you can skip straight to stage 2; legalisation.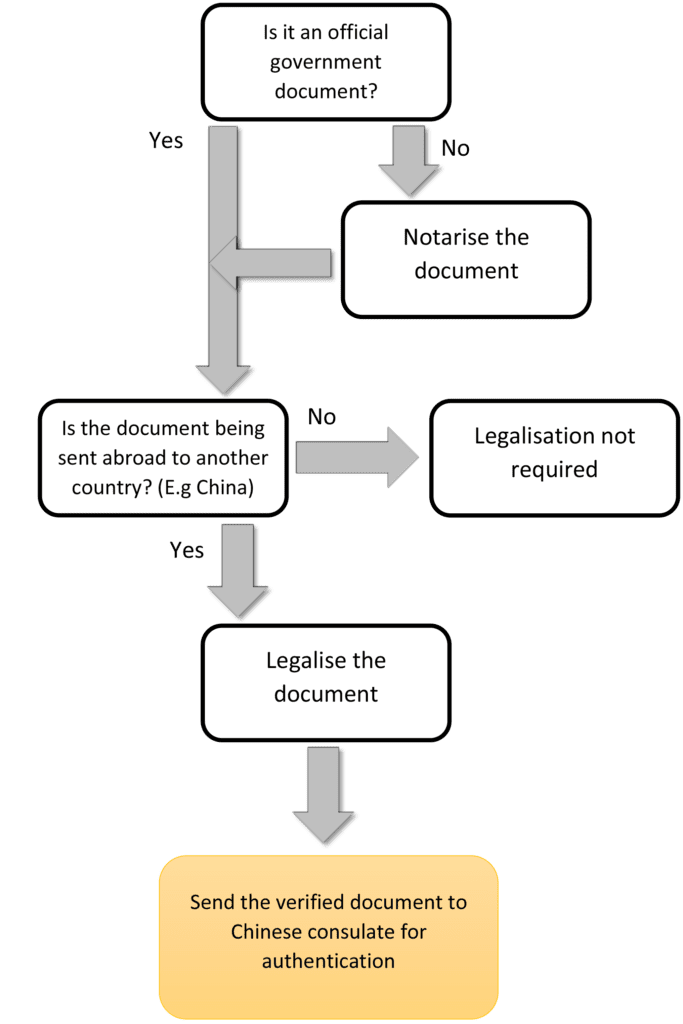 How do I get my documents notarised?
To get your documents notarised, you need to submit your documents to an approved notary public. A notary public is basically a solicitor with a further qualification. In the UK there are over 900 solicitor branches approved as members of the notary public that can provide this service. Different solicitors have differing fees and so it is essential to haggle with them and shop around to get the best price. As with all things involving Solicitor involvement, the potential for escalating costs are high thus we highly recommend to bargain hard and agree a fixed price prior to commissioning your chosen notary public to notarise your documents.
How do I get my documents legalised?
You can your documents directly through the UK Government's main website at https://www.gov.uk/get-document-legalised . The price here is also reasonable and as of the time of writing was the most cost effective solution at £30 per document plus the price of a self addressed return A4 envelope.
Please note that for applicants in the U.S the price has been reported to be considerably cheaper by notarising your documents through a notary counter clerk.
What next?
After successfully notarising and legalising your documents you are then required to send them to your Chinese embassy/Consulate for them to be verified by representatives of the Chinese Government. Once they have been approved and accepted, you have successfully completed the authentication process and can post these required documents to your employer in China. They then use these documents to officially process your invitation letter. Once they post you this, you can begin filling out the form and applying for your Chinese Z visa.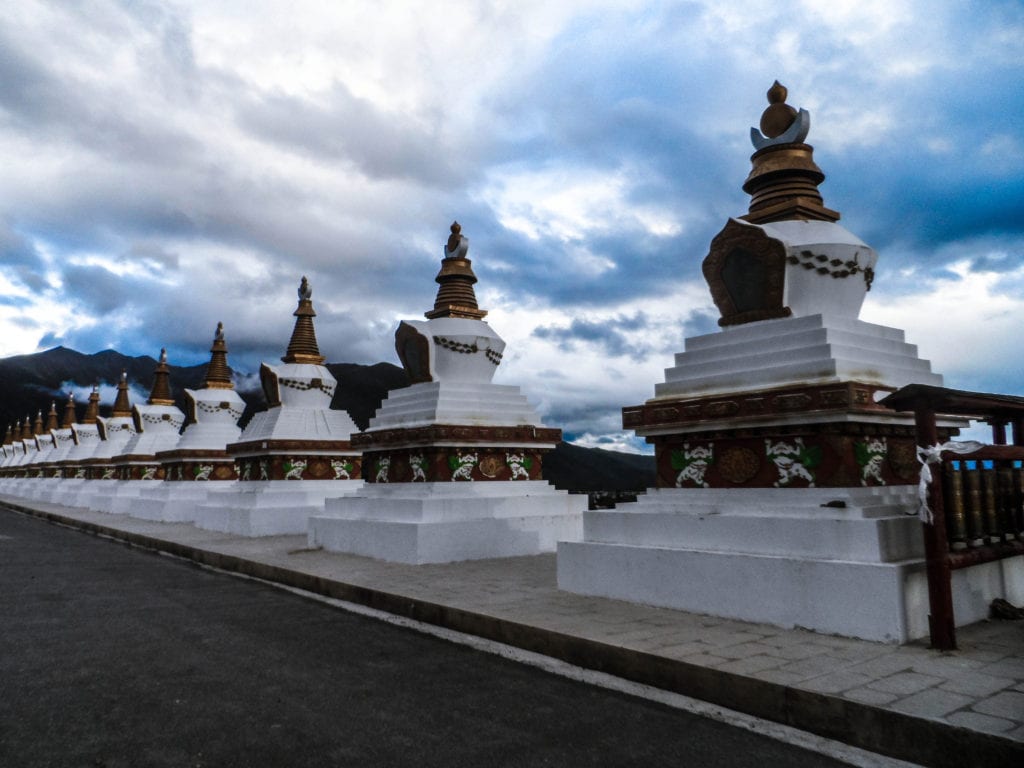 We hope this guide has provided clear clarification on the complicated subject of authenticating your documents for Chinese Z visa. Please feel free to ask any question in the comments section below.