These are our treasured testimonials by a number of candidates we have helped over the years. Of Course you may wish to use a 3rd party resource for checking our agency and we encourage you to check out sites across the internet to see how we have helped our candidates. You may wish to check us out on trustpilot for independent reviews of our agency.
Laura Rose
Applicant for Beijing school
January 15, 2019
My experience with Noon Elite Recruitment has been life-changing. Being a graduate can be scary and exciting. Once you finish university the whole world opens up to you - creating anxiety, nerves and uncertainty as you do not know what path to take or what jobs to apply for. Then I received an email from Noon Elite Recruitment regarding an opportunity to teach in China. Their kindness, their sincerity and their professionalism made the decision and experience calming, exciting and 'life-changing'. If it wasn't for Ben's email I wouldn't have known or even considered this opportunity. Ben's reassurance through his emails makes the journey that should be scary into an exciting and comfortable adventure. The interview process was very friendly, easy going and also interesting as Ben is able to answer all of your questions and more. If you are currently looking into teaching in China, I would definitely recommend Noon Elite Recruitment. Nowadays, with the internet, it is very hard to trust a company or even a random email. So I am writing this review to reassure you that Ben will always be there to assist you.
Oliver Salter
TEFL Teacher
- Tian Tian Education
September 08, 2016
Noon Elite Recruitment opened up a whole new world of opportunity for me. Living and travelling in China, and taking in it's culture has been simply incredible. Teaching Chinese students has been a wonderful job, and a really life-enriching experience. Noon Elite Recruitment provided me with support every step of the way, through the application process right through to my move to Guiyang, south-west China. They even came out to visit me to see if I was still loving it. If you want to teach, travel and grow as a person, this is an opportunity I could not recommend more.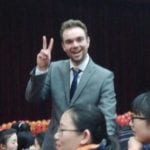 Jake Findley
English teacher in Beijing
January 10, 2019
My experience with Noon Elite Recruitment has been nothing short of amazing. As someone who has just finished university wanting to explore the world, Noon Elite has made what was a scary, impossible challenge into an easy, relaxing process. Admittedly, I was sceptical at moving away at first (never even left home, let alone moving to China for a year!), but Noon Elite has made me feel good about it all. Not only have they made me feel relaxed, but ever since the first interview with Ben, he has been there for me with any random questions at any time of the day. If anyone was unsure about who to go with and wanting to move to China, Noon Elite Recruitment is the people to go with; friendly, helpful and very insightful on all subjects. Best service I could ask for and more.
Dhiten Parmar
January 14, 2020
I started working in China in January 2018 after a much needed career change whilst not knowing what to fully expect with this move. I had heard about a reputable company called Noon Elite Recruitment who had agents that had witnessed the experience of China first hand and also replied to me very swiftly with detail. I was given frequent day to day help from choosing the schools to the visa process and also all the way until being in China itself where I definitely felt comfort having a helping hand along the way. A major contact was Ben who helped put me at ease with the daunting thought of going to a very different part of the world and working there too.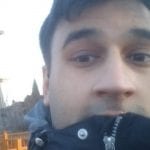 Danielle Sarah
English teacher
- EF Guiyang
January 23, 2020
I was searching for jobs for when I had finished my PGCE and I enjoy travelling so when I saw an advert to work and teach abroad I thought I'd apply. I am now living in Guiyang and have been here about 3 weeks. The whole process went smoothly thanks to Ben. Whenever myself or my husband (who is teaching here too) had any questions about the visa process Ben always responded quickly and was super helpful, even when I asked silly questions about plugs and contact lenses. Thank you Ben for all your help and support. We are really enjoying it over here.
Aaron Bush
September 05, 2016
Teaching English in China through Noon Elite Recruitment was an incredible experience. I'm loving my new life in Beijing. The support Noon elite Recruitment have provided along the process has been excellent. They have kept in touch along the whole process and still visit me now I'm here. To anyone interested in Teaching English in China I couldn't recommend this position more. Do it.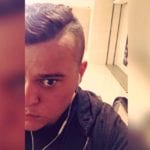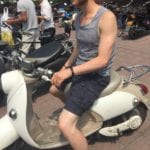 Nick Brindley
TEFL Teacher
- Echo English Hangzhou
September 09, 2016
Setting off to work and travel in a foreign country where it's quite likely you won't speak the native language, and where your experience of that culture is largely based on your visits to the local takeaway can be an extremely daunting prospect. Noon Elite Recruitment's service allowed me to go abroad to teach knowing that I had an experienced and knowledgeable support network to back me up.  I was then able to make the most of my time there, not having to panic about the inevitable administration and paperwork that is involved with working in a country like China. They also provide experience-based advice for making day-to-day living as smooth as possible (internet access, VPN, booking transport, etc.).  I also got his lesson plan USB stick, which made my life a lot easier as a first time teacher!
Fahad Anwar
January 16, 2020
I stumbled upon Noon Elite when browsing teaching in China jobs. I'm so glad I did! Ben was very prompt in his communication, never failed to answer any of my questions or help relieve my concerns. He has been very professional but also very friendly and reassuring during the whole process. I got a job offer within days of contacting Ben which may not be the case for everyone, but certainly happened to me because of Noon Elite. Even after arriving in China, Ben took the time to come and meet up in Nanjing, where I am teaching. What a fantastic guy and I can't recommend his company enough. Without him, I believe you'd wait longer for interviews with schools, wouldn't be exposed to reputable schools, and wouldn't receive so much first hand knowledge and experience of all things China!